QIC is the official sponsor of Arab Conference on the Role of Civil Society in the Sustainable Development Agenda 2030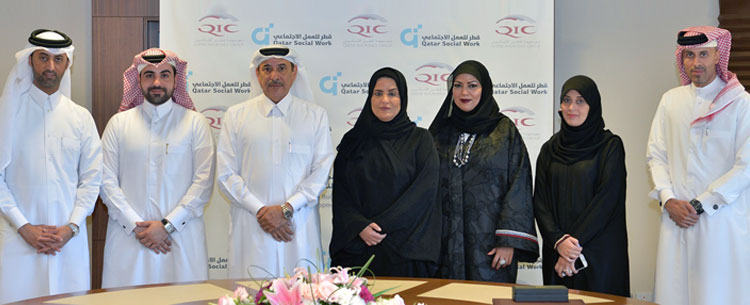 Qatar Insurance Company (QIC), Qatar's leading insurer is the official sponsor of Qatar Foundation Social Work (QFSW) conference titled, "Arab Conference on the Role of Civil Society in the Sustainable Development Agenda 2030."
During the signing ceremony of the sponsorship that was held at the QIC Headquarters in West Bay, Senior Deputy Group President and CEO of QIC Group, Mr. Ali Al Fadala signed the agreement with Ms. Amal bint Abdullatif al-Mannai, CEO of Qatar Foundation for Social Work and Head of the Steering Committee.
Commenting on this partnership, Mr. Fadala said, "We are pleased to be partnering with Qatar Foundation for Social Work Organization on their noble mission and take pride in supporting all activities and initiatives which serve to enrich the Qatari society. We extend full support to QFSW for accomplishing its mission and set goals.
In her remarks at the signing event, Ms. Amal said, "QFSW will work hand in hand with QIC to help support and develop social action, and promote the sustainability of family and community cohesion as well as human development in Qatar, which is in line with QFSW Vision and Mission of empowering and developing civil society organizations."
Held under the patronage of Her Highness Sheikha Moza bint Nasser, co-founder of Qatar Foundation and in collaboration with United Nations Development Program, United Nations Economic and Social Council for Western Asia, United Nations Population Fund and the Arab League, the two-day conference is scheduled to commence from 20th April at Qatar National Convention Center (QNCC).